Married Filing Joint

If you are Married and will file your tax return with your spouse/partner. You are considered married if you were married on 12/31.

Single/Head of Household

If you are not married or in a domestic partnership as of 12/31.
---
Top 4 Reasons to Book Your Appointment Online?
It is easier and much Quicker than calling or emailing and making an appointment.
Online Booking is 24 hours; meaning you can book an available appointment during off hours.
You will receive email and/or SMS text confirmation reminders.
Calendar download option- Download the appointment right to your calendar.
Mailing Address:
​
Spencer Accounting Group, LLC
5935 W. Beloit Rd, West Allis, WI 53219

Telephone Number:

​262-358-8297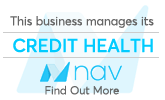 Business Credit
by Nav
Contact us to Get Started:

Company

Cancellation Policy
---
Copyright @2013-2020 ALL RIGHTS RESERVED.